Christopher Bell remains a robot constructed in the TRD labs after completely dominating in Atlanta on Saturday.
Robo boy Bell led 142 of the 163 laps Saturday. Here is how the race played out.
Christopher Bell leads.
Christoper Bell keeps leading.
Tyler Reddick sneaked to the lead.
Christopher Bell takes the lead back.
Noah Gragson didn't pit so he leads.
Christopher Bell, you guessed it, leads again.
Christopher Bell wins.
Bell did try to make us all think he's not a robot by calling his car a Camry and correcting himself to call it a Supra. Very clever Chris but we know what you're doing. The androids in Westworld are capable of feeling and deception.
Last season Bell won 7 races, he's going for 10 this year.
The Xfinity Series has started the season with back to back dud races. Both races have been like watching a pitchers duel except it's between the Lousiville Bats and the Toledo Mud Hens, no one gives a damn. However if it was an exciting game/race people will be all in. The Xfinity Series has had the same excitement level as The Iron Fist this year. Not great.
Results: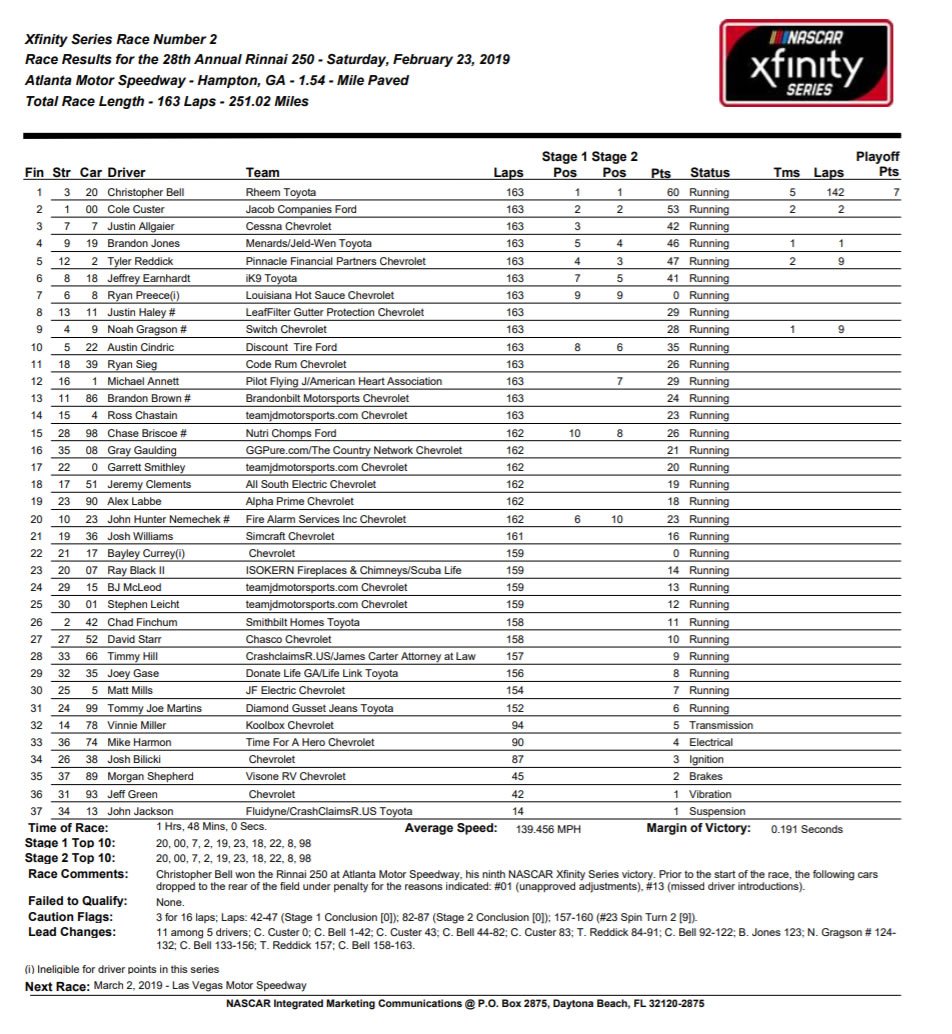 Follow us on Twitter @ApexOff