Say it ain't so.
McLaren has reportedly scrapped plans to field an IndyCar team for the 2019 season as they attempt to find their way in Formula 1. According to F1Today, the Woking outfit was told to put their plans on hold by the team's financiers, the Bahrain royal family.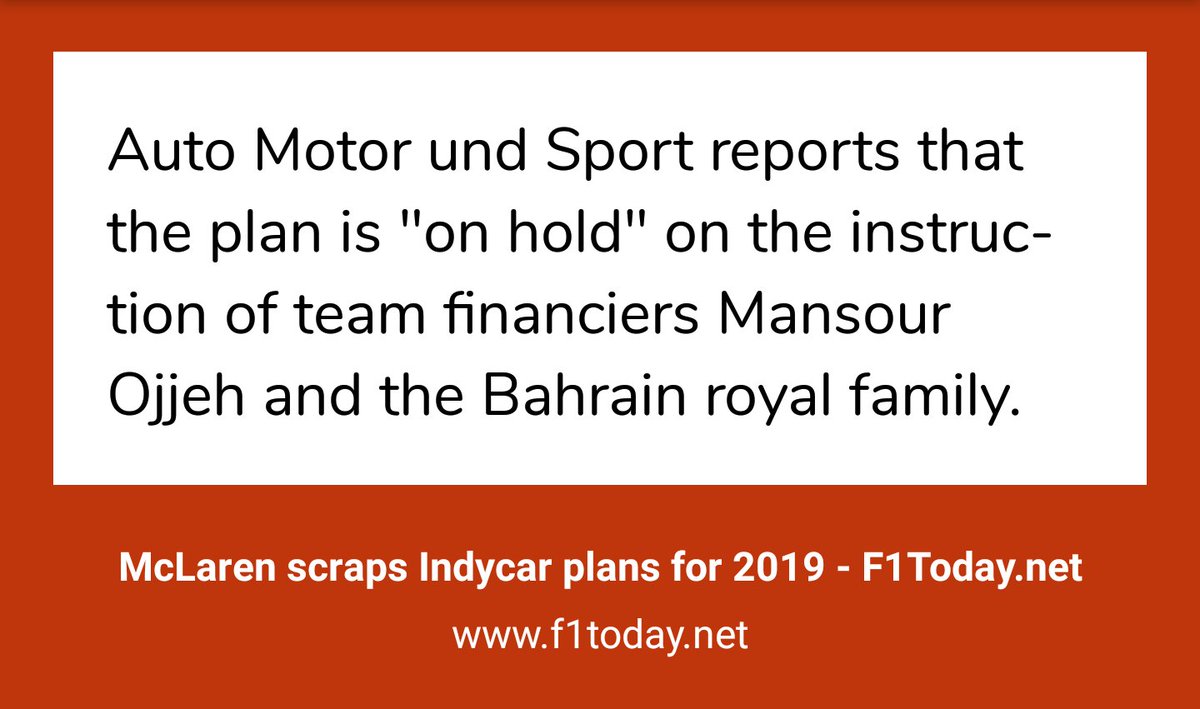 This is a solid blow for IndyCar as rumors of a possible one maybe two car team could be joining the series in 2019. Scott Dixon was reportedly being courted by McLaren to lead the team. Dixon has to be bummed as well as a possible huge payday by IndyCar standards has been put on hold.
IndyCar is experiencing a resurgence, a decade after the unification of both domestic open-wheel series in America the sport has finally found its way. A solid tv deal awaits the series in 2019, the Indy 500 is as big as it ever has been and more people are coming to tracks than nearly any point in the last decade. The series doesn't need McLaren but the team would have brought some new eyes to the sport.
For now, McLaren reportedly wants to focus on their Formula 1 team's performance which is lackluster to say the least. The former world beaters are now afterthoughts. Fans now see McLaren on the classification list and think "oh shit, McLaren does still race here. Until they are competing for podiums again the IndyCar team seems like a pipe dream.
We'll have to wait at least another year to see Fernando in IndyCar. He's also signed to a Toyota contract through 2019 in WEC which would be a colossal issue if McLaren uses Honda engines in IndyCar.
Follow us on Twitter @ApexOff