This weekend the racing world ascends on Sebastian Bourdais' hometown of Le Mans, France for the world's most famous 24 Hour race, sorry Daytona.
Circuit de la Sarthe is known for certain corners/features, Indianapolis, Arnage, and Mulsanne come to mind. The other famous set of corners that come to mind at the Porsche curves. A right-hander followed by back to back left-hand corners with a final right-hand corner as the driver's exit the curves. Drivers call it one of the most challenging sections of the track in part due to the high entry and exit speeds from the corners.
The double left-hander included walls on each side making for a narrow section of track where any mistake would be met with near immediate consequences. Unfortunately, the FIA doesn't believe in consequences for mistakes. In a very millennial parent way the FIA asked the ACO to expand the runoff to allow drivers the opportunity to continue on in the race.
The Old Layout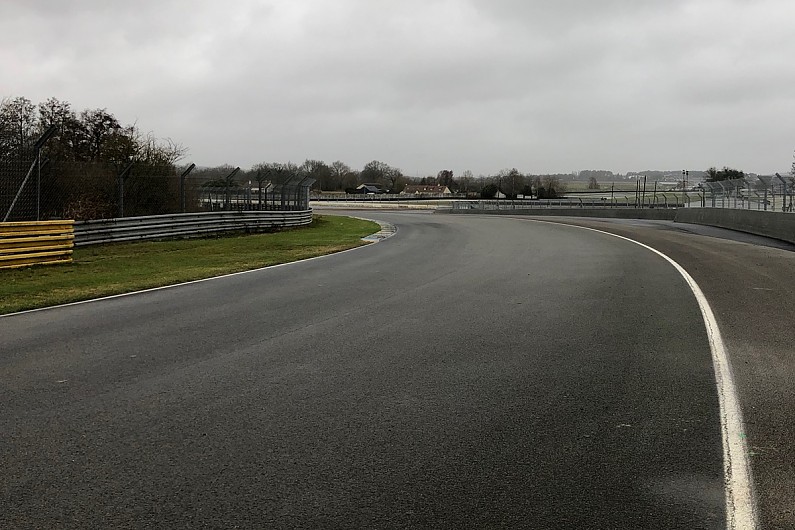 Look how close those walls are! That's a beautiful sight for a die-hard race fan, it's a throwback to yesteryear. You only see track layouts like that on old-school circuits like Spa, Nurburgring, Monza, and Imola. Fans love old circuits like this, ones that aren't surrounded by enough run off space to land an 737.
The Porsche curves were a challenge, how fast can you go without hitting the wall. That's how a driver displays his skill, that's where time is made up. There is no grey area if you run wide, there is no "give the spot back" or stop for a time penalty. Instead, there is a "box box box" call or you wait for a wrecker.
Proposed Change
Look at all of that purple! The newly proposed run-off is a suburban strip mall parking lot. It's absurd, you can drive straight out of the left-hander, skip the right-hand corner and hop back on further down. This is sacrilegious. Is it safer? Sure but this is the same circuit where a guy died only a few years ago because the series put armco against a tree and the car struck that.
What It Looks Like Now
They ruined it. It's just Yas Marina now, it's every other circuit the FIA has laid their greasy paws on. Did Hermann Tilke help to design this change? Probably not since there isn't some bullshit color art in the runoff to make you think it's not runoff but we know it's runoff, Herm.
It's disappointing to see circuits being changed to reduce consequences. Safety is key and we want all drivers to walk away when the race is over but at some point, the obsessiveness over making everything safe has to stop. This is big-time auto racing, if a mistake is made and they hit the wall, that's on the driver and the team. Instead, we're giving everyone a second chance but meanwhile, the leader runs a perfect 24-hour race and has to potentially deal with the second place car who made a billion mistakes but was saved by excessive runoff.
Damn you, FIA. The next thing we know they'll straighten Eau Rouge, push all the walls back to the woods and call it a day. Imagine the ideas they have for giving Monaco some runoff. See all these buildings? Demolish them, we need the runoff space.
24 Hours of Le Mans starts at 9 am ET on Velocity in the States, watch it even though they ruined the curves.
Follow us on Twitter @Apexoff