Sportscar racing has been alive and well in the USA for over half a century and an unbiased opinion would certainly tell you that it's on the uptick in 2018. Between drivers wanting to equal the multi-discipline legends of the heroes of old, privateers spending their own money to go racing, and manufacturers investing in the sport, the Rolex 24 at Daytona has garnered a lot of attention this season. Before I go into  this I have to come clean; I have never followed a full sportscar race more than flipping it on to see how the NASCAR and Indycar guys were doing. With that being said, listening to Driver Ryan Eversley and PR Mogul Sean Heckman's Dinner With Racers Podcast (listen to it!) has me ready to dive into this racing discipline headfirst. There's no better time to start than before the most lauded race of the season: The Rolex 24 at Daytona. I wanted to put this thing together as much to familiarize myself with the Rolex 24 at Daytona as much as anyone reading this wanting to check it out. If you're anything like me, deciphering the different classes racing at the same time on the same track is the most difficult part of following the racing and what would cause me to change the channel in the past. We're turning over new racing leaves in 2018.
Daytona Prototype Class
Naturally the Prototype class at Daytona, and in sportscar racing in general, is the most iconic and mass marketed class that you'll see on Saturday and Sunday in the sunshine state. It's honestly a toss up between the Penske Acuras and Fernando Alonso for what's the biggest headline in the "P class" at the World Center of Racing. The Prototype class has a lot of momentum right now with big names, sponsors, and plenty of manufacturer support. Looking down the quali results, it is absolutely LITTERED with familiar names and for what it's worth, sportscar names that I recognize just from social media. The Daytona Prototypes are obviously the fastest, most heavily engineered cars out there. You'll see them blowing by the GT cars just as much as you'll see them passing each other. Until about right now, I'd get confused between the terms "DPi" and "P2" when people talked about the P class, but a nice chap on YouTube put it very simply: The DPi cars are "Manufacturer supplied body kits running with custom engines" while the P2 cars are "Independent body kits running with spec Gibson engines".
Names You Already Know:
Helio Castroneves, Ryan Hunter-Reay, Fernando Alonso, Lance Stroll, Juan Pablo Montoya, Paul di Resta (People forget he's Dario Franchitti's cousin)
Names You Should Learn:
Jordan and Ricky Taylor (no longer teammates this season), Filipe Albuquerque, Mike Conway, Jao Barbosa
GTLM Class
I feel like I've said this a million times but this was the most confusing part of IMSA before I took the time to educate myself on the matter. Differentiating between the GTLM and GTD class was like splitting the atom in my mind. The main point to take home that differentiates the two classes is the fact that the GTLM entries adhere to the regulations as the GT cars that run in the 24 Hours of Le Mans. They are not only heavily influenced but heavily supported by Manufacturers like Ford, Porsche, Ferrari, you know the deal. The class looks to be a bit down this year, with only 9 cars compared to 21 in the GTD class. These entries must be based on production models but are heavily engineered for professional racing. Chip Ganassi Racing, who's driver lineup is literally a buzzsaw of talent, has notoriously brought his teams back into the GTLM class with the new Ford GTs, who have found a ton of success over the last two years both at Daytona and Le Mans.
Names You Already Know:
Sebastien Bourdais, Ryan Briscoe, Scott Dixon
Names You Should Learn:
Joey Hand, Mike Rockenfeller, Richard Westbrook, Tommy Milner
GTD Class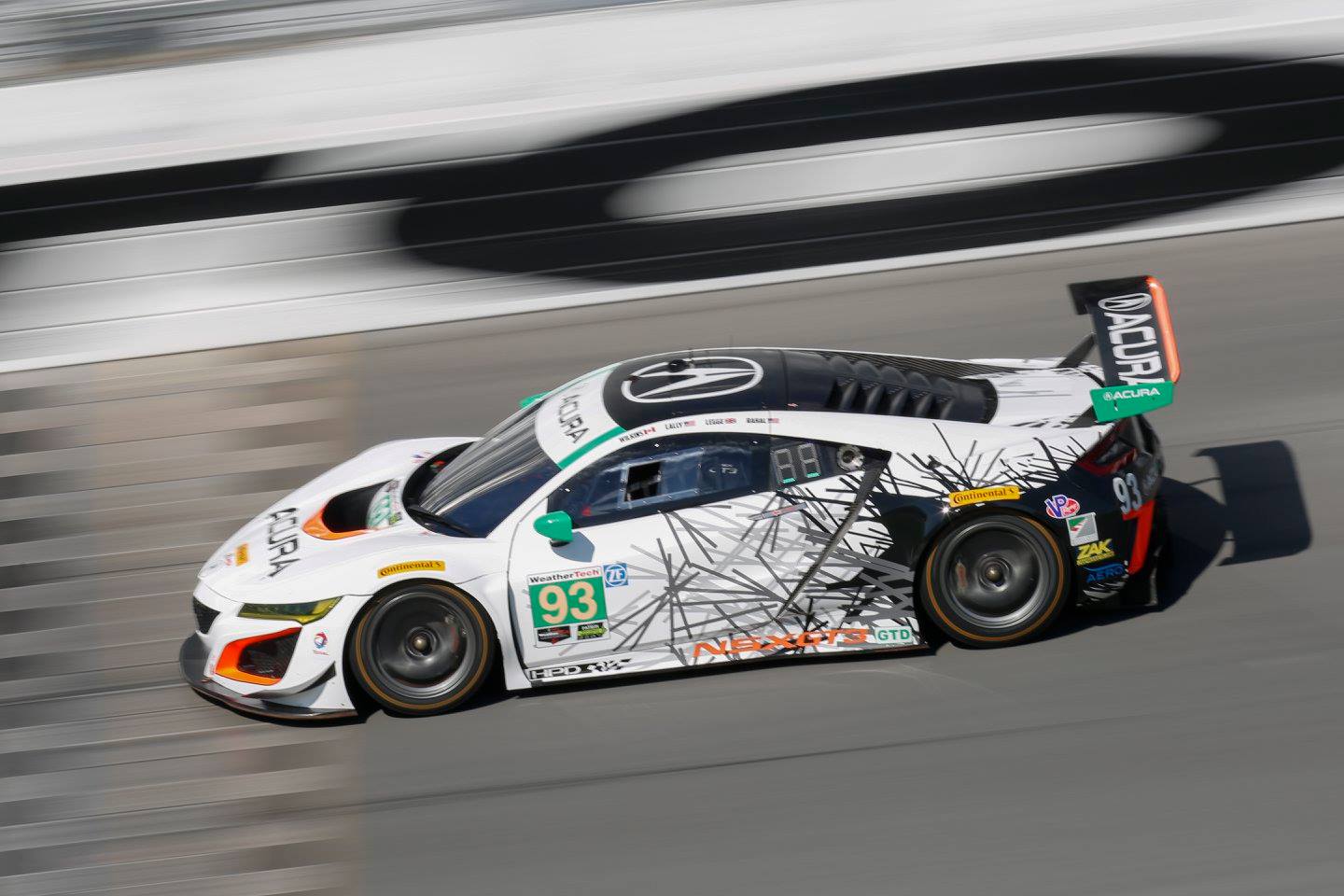 As its name suggests, the GTD class is going to be a big focus at Daytona this weekend. Packed with 21 entries from manufacturers like Acura, Audi, Lamborghini, Lexus, and even more Porsches, you'll see these cars both racing each other side by side but also doing a lot of moving out of the way of Prototypes. Tony Stewart said it best on Dinner With Racers; you can't even comprehend how many Porsche 911s are on track until you see the Rolex 24 at Daytona. What's also interesting to me is that one of the main focuses of the drivers' race strategy is literally minimizing the time lost when allowing the faster classes to pass. These cars are more based on production cars and specs than their GTLM cousins but are still purpose-built race cars through and through. I'm guessing there will be a nice little spotlight on the Michael Shank Racing Acura entries, not only because of their driver lineups but also because of MSR's sustained success at Daytona.
Names You Already Know:
AJ Allmendinger, Scott Pruett, Andy Lally, Justin Marks, Townsend Bell
Names You Should Learn:
Christina Nielsen, Katherine Legge, Patrick Long, Ryan Eversley, Sean Rayhall
Enjoy the show. The TV Schedule is as follows: Confusing As Hell
Saturday:
2 p.m.-5 p.m., FOX
5 p.m.-10 p.m., FS2
10 p.m.-11 p.m., FSGO
11 p.m.-1 a.m., Sunday, FS1
Sunday:
1 a.m.-8 a.m., FSGO
8 a.m.-10:30 a.m., FS1
10:30 a.m.-1 p.m., *FSGO
1 p.m.-3 p.m., FS1
Follow us on Twitter @ApexOff @ZachMiles2 @MattNiehausAO